Webinar: User Management in JD Edwards E1 – How to Achieve Compliance and Avoid Audit Findings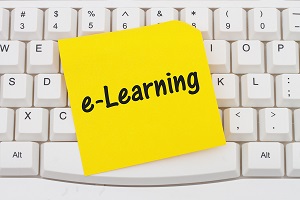 Processing user access requests is a crucial part of the JD Edwards User Lifecycle, but it's very important not to forget that user classification, termination and the integrity of related applications also have an impact on your ability to achieve compliance.
Security and audit expert Carrie Curry and Senior JDE Security, Risk & Compliance Specialist Eric Henderson, formerly an auditor with a Big 4 firm, highlight key compliance considerations, share Best Practices and explore how to increase the efficiency, visibility and integrity of user provisioning within your organization.  They will also demonstrate User Admin Manager and explain how it can save you time and enhance compliance.
Key discussion points include:
User Classification & Organization

Best practices for user creation

Associated audit controls, requirements

Common compliance "gotchas".
Access Request Process

Understanding related audit controls, requirements and best practices

Utilizing inquiry screens to aid with audit questions

Additional reports that can help (report tools)

"Must haves" for success.
User Termination

Impacts and benefits of timely termination

Review of scheduled termination report in greater detail.
Integrity of Users

Benefits of keeping security tables "clean"

Review of key reports that can help.
Q Software is a team of experts in ERP security and audit dedicated to helping you reduce the potential fraud risk in your ERP system and making your audit process as smooth as possible.
SUBSCRIBE for more education on ERP security and audit, and tips to help you manage it efficiently.
Presenters
Carrie Curry
Director of IT Security and Audit
Eric Henderson
JDE Senior Security, Risk and Compliance Specialist at ErpX Security & Technology
Watch this complimentary webinar now
Read our Privacy Policy to see how we process and protect the data you provide.