Webinar: AutoSecure – The quick and easy route to compliant, Role-based security in JD Edwards
Implementing or fixing your JD Edwards EnterpriseOne security can be daunting – but help is on hand!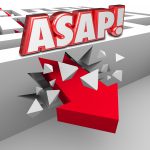 In this on-demand webinar, Mike Ward introduces AutoSecure – a pragmatic yet futureproof solution to get effective, manageable security in and working very quickly and easily.
This tool enables you to create and deploy compliant, Role-based security very rapidly, using Seeded Roles and Segregation of Duties (SoD) Rules, and reduces security implementation costs by automating around 80% of the workload.
Tres Paul also gives a demo to show you exactly how it works.
Benefits:
Be ready to test within hours – it's the fastest way to implement robust, sustainable Role-based security
Implement Best Practice – our Roles and SoD rules are developed by security and audit experts
Minimal effort needed – AutoSecure automatically selects the relevant Roles and Rules for all the JDE modules you use and populates the QSoftware security tables
Compliant from the start – you can proactively check for SoD and Sensitive Access risks before you deploy the security.
Presenter
Mike Ward
CEO
Q Software
Presenter
Tres Paul
Technical Manager
Q Software
Watch this complimentary webinar now
Read our Privacy Policy to see how we process and protect the data you provide.