Versatile security and audit solutions with advanced reporting and interactive dashboards make it much easier for customers to safeguard their systems and satisfy auditors.
Denver, CO – January 26, 2021 – Q Software Global and Reports Now Inc., have announced a new security bundle of pre-defined dashboards and reports to complement Q Software's on-premise security and audit solutions for JD Edwards EnterpriseOne.
Using the newly created security reporting bundle, both technical and business users can now obtain meaningful information about their security, act on it efficiently to reduce risk, and provide evidence for auditors.
"We're delighted to partner with ReportsNow to simplify Segregation of Duties reporting and remediation, and greatly reduce the effort needed to produce evidence to fulfil audit requests," said Mike Ward, CEO of Q Software.
Alan VanNice, VP of Customer Solutions for ReportsNow, shared the sentiment. "The partnership between the two companies provides unprecedented data transparency for Q Software customers. The close integration between ReportsNow and JD Edwards allows users to view security data to produce detailed reports that were previously difficult to create."
Mr. VanNice went on to highlight the advanced capabilities of the joint solution. "Integrated dashboards provide the ability to filter and drill-down into data sub-sets, delivering additional flexibility. With the advanced reporting capabilities of ReportsNow, customers can set parameters to flag risks and identify gaps in security to act immediately on the information they find."
ReportsNow for QSoftware includes reports and interactive dashboards for the following solutions: Audit Manager, User Admin Manager, Periodic Review, Fraud Detector, Security Manager Pro.
For more information join us for a live demonstration on February 24, 11:00am – 12:00pm MT.
About ReportsNow:
ReportsNow® Inc. is the premier reporting solution provider to thousands of JD Edwards users throughout the world. Our JD Edwards focused tools replace complex reporting processes with a simple method of creating beautiful, real-time reports.  ReportsNow® helps companies answer tough business questions with unprecedented speed and agility while alleviating the dependency on IT resources. www.reportsnow.com

About Q Software:
Oracle Partner Q Software provides on-premise and Cloud-based Audit, Security Control, and Efficiency solutions to JD Edwards, Oracle E-Business Suite and Oracle ERP Cloud customers.  These solutions help customers protect their businesses from fraud, while significantly reducing the cost, effort and complexity of managing risk and achieving regulatory compliance. Founded in the UK in 1996, the company has over 300 customers in 58 countries, serviced by offices in the United States, the United Kingdom, Australia and a global network of sales and service partners.  www.qsoftware.com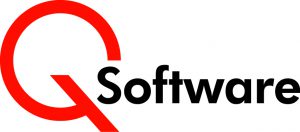 Trademarks
Oracle and Java are registered trademarks of Oracle and/or its affiliates. Other names may be trademarks of their respective owners.