For JD Edwards EnterpriseOne
QCloud License Audit as a Service:
JD Edwards EnterpriseOne Licensing – Stay Compliant
Are You Compliant With Your Oracle ERP License Agreement?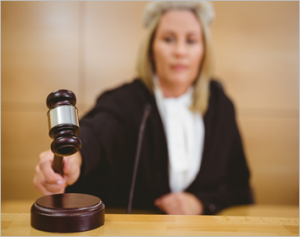 It can be very difficult to keep tabs on your ERP usage and stay compliant with your license.  If you've had the call from the Oracle licensing team, you may already know how big the bill can be!
Or perhaps you're paying for licenses you don't need.  Can you be sure that you actually use all the items you're licensed for?  How would you find that out?
QCloud License Audit provides you with the information you need to optimize your ERP license charges.  For a simple monthly fee, QCloud users can log in at any time to request an audit, and get the results back within hours. – with no technical resource required, no SQL scripts, and no panicking.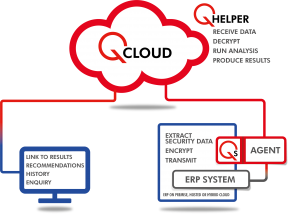 You request an audit via the QCloud portal, then download Q Agent, which gathers the information needed, then pushes it to QCloud.
The data is analyzed and the audit report is produced. An email is sent to notify you that the report is ready, including links to access and download it via QCloud. An interactive view of the audit results is available online.
You will receive reports, with drill-down capabilities, on:
All users with security which enables them to carry out transactions in each module
All users who have actually conducted transactions in each module.
The report highlights any modules where usage exceeds the licensed quota.
No technical effort needed to run an audit
An authorized user can be run an audit at any time. Simply log in, request an audit and you'll receive the results within a few hours. The only technical input required is a half hour install of the Q Agent before the first run.
Accurate information, delivered within hours
Provide evidence for the Oracle License Audit team
Save money by identifying redundant licenses
Tighten up security by identifying users with unnecessary access
Track module usage by User
Very easy: minimal in-house effort required