For JD Edwards EnterpriseOne
QCloud License Audit:
Get an accurate view of your JD Edwards license usage
Does your JD Edwards license support the changing needs of your business?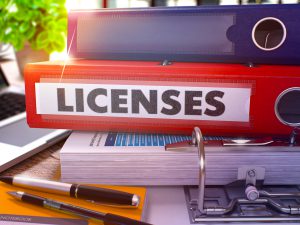 As your business grows and changes, it's important to ensure that your ERP licensing is aligned with your current needs, but until now, that was far easier said than done!
QCloud License Audit is a Cloud-based service which analyzes the access of users in your JD Edwards system to identify your licensing requirements. It also analyzes actual ERP usage to help you identify users with redundant access. Easy to set up and use, it delivers results within hours.
QCloud License Audit can help if you:
Want to understand your JD Edwards license position
Need to establish how many JD Edwards licenses you require to support your current business operations and planned changes
Suspect that you may be under-licensed
Need to prepare for a visit from the Oracle License Management team
Are considering converting to named user licensing from a different licensing metric
Want to assess and plan your future licensing needs
Would like a clearer view of exactly who is using, or has access to, the ERP modules.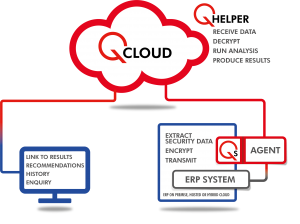 Simply login to QCloud to submit your audit request.  On the first run, you'll receive an email with instructions on how to download and configure QAgent. This will take around 30 minutes, and it's the only part of the process that needs technical assistance.
QAgent collects the necessary information from your ERP system, encrypts it, then pushes it to QCloud for analysis.
The audit is usually completed overnight, and you'll receive an email with a link to access the results via QCloud. The results can be viewed by authorized users from anywhere, at any time.
The results give you an accurate view of actual usage over 3, 6 or 12 months as required, and provide detailed forensic evidence to help you understand your licensing needs and support your negotiations with Oracle.
QCloud License Audit analyzes your ERP usage, producing counts and lists of users of each of the JD Edwards Product Suites/Modules as identified in the Oracle Price List. It gives you:
Summarized statistics on users of each Product Suite (e.g. Financial Management Suite)
Detailed statistics on users of the Modules within each Suite (e.g. Accounts Payable or Job Costing).
You can view a summarized list of all the users in your system, or search for specific users and drill down to find out which modules they can access.
The results can be viewed through interactive enquiries, and you can also export results to a spreadsheet for forensic evidence or further analysis.
QCloud analysis and reporting encapsulates Q Software's 20+ years' experience of working with JD Edwards. We understand how JD Edwards works.
Using QCloud, you will benefit from the in-depth knowledge of our security, audit and development experts and be able to produce accurate audit reports efficiently, with no technical effort.
QCloud License Audit is also available for Oracle E-Business Suite.
Find out if you're under-licensed
Forensic evidence shows the true user count for licensing purposes
Accurate usage information facilitates a mutually satisfactory deal
Provides an extra level of scrutiny over security
Obtain better usage data to inform licensing decisions
Be better prepared for Oracle license negotiations
Promotes good Software Asset Management practice
Tighten up security by identifying users with too much access