GRC for JD Edwards
Why on earth would I need Governance, let alone Risk Management?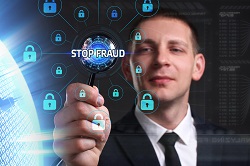 Would you lose your job if someone created a dummy company in your system and defrauded the business of $1M?
If you're responsible for JD Edwards EnterpriseOne security, can you assure your CFO that fraud is not possible?
GRC is a very wide subject, and it is certainly not my intention to cover all aspects of it in great detail. There are already many books and specialized papers which do that.
This series of blog posts is intended to enable management within users of EnterpriseOne to fully understand how to address key areas of Governance, Risk Management & Compliance (GRC) within their JD Edwards environment.  Specifically we will focus on:
the security of your JD Edwards system
where the main risks lie
practical steps you can take to manage the risk.
I'll leave other aspects of GRC, such as Corporate Governance, to better minds!
This is not a highly technical training program. It is intended rather to brief a management audience on the key risks and how to mitigate them.  It will enable the reader to understand how solutions to these pressing problems can readily be implemented.
EnterpriseOne is a functionally rich ERP with great usability features, but it can be a challenge to strike the right balance between granting users the access they need and implementing sound controls to minimize the risk of fraud.
However much you trust your workforce, it would be a big mistake to think that fraud won't happen to you. Research shows that every company has a 33% chance of an internal fraud every year.
So what are the key challenges?
Management buy-In
Understanding the potential risks on your EnterpriseOne system
Improvements planning for your Security Model
Implementing manageable, sustainable Segregation of Duties
Delivering ROI
Stay tuned, and I will cover these topics over the next few weeks.
Come and learn more about Audit, Fraud and Segregation of Duties in your enterprise!  Join us for webinars on these and many other topics.