In this age of virtual events, can't we get everything we need online?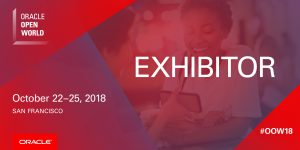 I think the first IT conference I ever attended was around 1978 in London.  Things were different then; every major booth had scantily clad ladies, and IBM was selling mainframes.
This week, as I fly in to San Francisco for Oracle OpenWorld, I'm thinking about value.  Is it worth my time?  How much money is being spent by 60,000 attendees, and all those exhibitors?  Will IBM have any mainframes?
People have different reasons for attending conferences.  There will undoubtedly be many there enjoying the parties, and the sights of San Francisco.  But what can you achieve in this face to face environment that you can't achieve online?
Personal connections, lots of them over a short period of time.  And education.
I have a few simple suggestions for attendees:
Draw up a list of topics that you want to be educated in.
With our busy schedules, who gets time to research new technologies and concepts during the normal working week?  Make the most of the wonderful opportunities available at the show.
Search the sessions catalog on the app, and the exhibitor list.  Listen to Oracle technical management present about the areas that interest you, but don't forget to search out the other people who really know; those with experience of implementing new ideas, users like you who have succeeded in solving important problems.  Talk to them, and make connections that will work for you over the following years.  Find people you can trust.  It's a human issue.
Stretch out a bit, walk the floor and get yourself out of your comfort zone. 
Bright people with really good ideas lurk in every corner!  Try to allocate an hour or so a day to following whims.  You'll be very surprised what you can learn by an open-minded approach to education and relationship building.
Think about what you've learnt
Finally, at the end of each day, think about the key takeaways.  While you're attending that fourth party, think of 3 things that you've learnt and 1 good relationship which will help you and your business.
Every time I travel to these events, those outside my close circle of IT friends are jealous of my trips.  "Another set of cocktail parties in San Fran, eh, Mike?"  I can tell you they are hard work, but they are worthwhile if every day I can educate 5 people about the damage that unchecked security on their ERP can do to their business.  And build and revisit 10 good relationships.
That is what a rewarding life is all about.
If you're unclear about the dangers around unchecked ERP security, reach out; I would love to enlighten you.  No scanty outfits and no mainframes though.
If you're at Oracle OpenWorld, visit us on Booth 3019, or attend one of our theater sessions.