Are you doing enough to protect your business from fraud?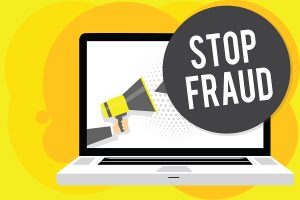 PWC's Global Economic Crime and Fraud Survey 2018 found that 49% of the organizations they surveyed had experienced economic crime over the previous 2 years. Internal fraudsters were responsible for 52% of the incidents.
The survey also suggests that the figures underestimate the true situation; incidences of fraud could well be higher, but it simply hasn't been detected yet.
Continuous monitoring for suspicious changes to key data in JD Edwards EnterpriseOne can alert you to suspicious activity. For example:
Unauthorized changes to the Address Book and/or Vendor Bank Account details could be symptomatic of "Dummy Company" fraud
A large increase in a Vendor Credit Limit may indicate procurement fraud
A high percentage rise in an employee's salary may be suspicious and need investigating!
Attend this webinar to find out about:
Understanding your key risks
Tools that enable you to monitor for unauthorized changes
Best Practice tips for Continuous Monitoring
Register HERE to find out how to proactively monitor for fraud
Date: Thursday, April 18
Time: 1pm ET; 12 noon CT; 11am MT; 10am PT