For JD Edwards EnterpriseOne
QuickSecure:
Simplified Security Management with Powerful Efficiency Tools
Spend less time on security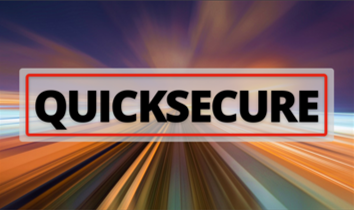 Managing security with the native Security Workbench is complicated, long-winded, and repetitive – and therefore inefficient and prone to error.
Even experienced security administrators can find it difficult to get a clear and comprehensive view of exactly what access is being granted to their Roles or Users, so it's very difficult to ensure that everything is appropriately secured, and risky access is eliminated.
Clearer views, more tools, less slog
QuickSecure is designed for JDE customers who like the Security Workbench methodology, but need utilities and automation to reduce the workload and potential for errors and omissions.
It uses a simplified grid system to write standard security records directly to the live F00950 security table and UDO security records to F00950W. Whether you need to implement new security or maintain your existing security, it gives you powerful efficiency and troubleshooting tools so you can do a thorough job with a lot less hassle.
Familiar approach, but much easier to navigate and use
Huge time savings
Much less repetition
Easier to see the important info without constant scrolling
Powerful utilities reduce the manual workload
Greater visibility over what a Role or User can access
More reliable security – less prone to human error or omission
Easier, quicker problem investigation and resolution
Full audit trail of who changed what and when
Recover previous security if changes need to be reverted.