Think about using a Cloud-based solution to streamline ERP Auditing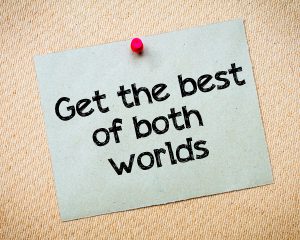 Many ERP customers are keen to move towards Cloud-based technologies to take advantage of the potential savings.  But with huge investments in in-house (often referred to as "on-premise") business critical systems, most ERP customers are hesitant to contemplate the enormous step of moving everything to the Cloud.
This doesn't prevent you from exploiting the benefits of the Cloud. There are many areas where Cloud-based tools or services can rapidly and cost-effectively deliver point solutions to ongoing, frustratingly difficult-to-solve problems or challenges. Auditing your ERP system for Segregation of Duties (SoD) violations is a classic example.
Have you ever thought there must be an easier way to audit your ERP?
If you or your staff are responsible for auditing your ERP, I'm sure you've experienced the frustrations of repeatedly investing enormous amounts of time to try to get accurate information – often to find that your external auditors uncover critical issues you're not aware of.
You can solve these problems and respond to the ever-growing push for a reduction in your ERP costs by using a Cloud-based auditing solution such as QCloud – regardless of whether you use the native ERP tools or specialized third party software to manage your ERP security.
There are several advantages of adopting a Cloud-based auditing solution:
Flexibility to run audits at short notice, whenever you need them
With a Cloud-based audit service, there's no need to involve skilled technicians to produce complex SQL scripts, or to analyze multiple spreadsheets.  You simply request an audit and then receive the results within a few hours.
Accuracy of the audit results
As the analysis of information is automated and not dependent on human intervention, you can be more confident in the accuracy of the results.  You can also customize certain features to fit your business needs.
Reduced software, maintenance and staffing costs
As well as the ongoing savings from minimizing the effort of running audit reports, some organizations find that using a Cloud-based auditing solution is more budget-friendly than the licensing and staffing costs involved in acquiring, implementing, running and maintaining on-premise auditing software.
When you subscribe to a Cloud-based solution you no longer need to worry about patches, updates / upgrades. This is all taken care of automatically by your Cloud-based service provider.
Increased productivity and better collaboration
These factors are often overlooked, but a Cloud-based auditing solution can also yield great benefits in these areas. Consider, for example, the location/availability of reports and access to data analytics:
Are all reports related to system access and Segregation of Duties kept in one place to make them available to those who need them?
A single, centralized location for audit reporting can improve communication and allows for design of workflows – no more sending email attachments or trying to locate the latest version of the reports.
If you have employees on different continents who need access to the data relevant to their own region, or to multiple regions, Cloud-based auditing will make it much easier to obtain the right information (often requiring less licenses to the primary software).
Do you receive statistical analysis to help you judge how your security model measures up against best practices?
For example, QCloud reports on key security metrics to help you identify areas of vulnerability. It also gives recommendations for improvements, to help you prioritize remediation work.
The results also allow you to drill down to investigate the details of the reported SoD violations, giving you precise information about what is causing the conflict.  This enables you to expedite urgent fixes, rather than having to spend a lot of time trying to figure out where the problem is or creating complicated compensating controls to pass your next audit.
Due diligence
When considering a Cloud-based auditing solution you should seek answers to these ten important questions:
Is the Cloud solution compatible with your software application / tools release?
Can you envision what the Cloud solution looks like within your organization? Does it fit in with your business model?
What is the licensing model / cost of the solution?
Where will your data be stored?
What is the reputation of the vendor? Are customer references available?
What is the vendor's disaster recovery plan?
What are typical downtimes? What is the upgrade process? Upgrades are often automatic for Cloud-based products, but you should ensure that you'll be notified when upgrades will take place, with sufficient notice for you to review the changes
What support is available from the vendor? Are there service level metrics? If so, do these fit with the needs of your business?
Ask about the security of the Cloud service and what authentication / authorization policies the vendor has in place
Is the service hosted by a verified Cloud Service Provider?
A Cloud-based auditing solution should streamline your existing processes, automate tasks and allow you to act fast, with access to expert resources so that you can better protect your organization.
If you'd like to explore further, take a look at our QCloud auditing solution for Oracle ERP Cloud, Oracle E-Business Suite, JD Edwards EnterpriseOne and JD Edwards World.