QCloud simplifies your audit, whether you use on-premise or cloud ERP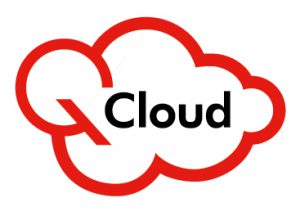 These days it feels like you rarely read an IT-related article without coming across the word "Cloud."
Although cloud applications are not new (think Google Docs circa 2005) their reach is extending rapidly.  The ERP market is not immune to this; just this week I've seen at least 3 articles discussing the pros and cons of cloud ERP systems. There are certainly advantages, but there are also complications; as with all big IT decisions, there is no "one size fits all" solution.
But whether you stick with on-premise ERP, move to the Cloud, or take a hybrid approach, you can take advantage of Cloud-based services to address some of your persistent problems quickly and cost-effectively.
In early 2017, Q Software introduced QCloud, a cloud-based ERP audit service. Initially released for JD Edwards EnterpriseOne, it's also now available for Oracle ERP Cloud, Oracle E-Business Suite and JD Edwards World.
Gone are the days of complex SQL scripts, numerous spreadsheets and having to hire an expensive consultant to analyze your Segregation of Duties (SoD) and identify risky conflicts. Using QCloud, you can conduct a security audit of your on-premise or Cloud-based ERP system with minimal effort, and the results are delivered within hours.
Q Cloud enables you to:
Proactively prepare for an external audit
Prioritize your remediation efforts and costs
Produce compliance reports
Prevent fraud.
Accurate results delivered rapidly – no technical effort needed!
The benefits of moving to QCloud for your auditing solution are numerous. Here are a few key examples:
Setup and configuration takes less than an hour
It includes a security assessment – compliance isn't only about SoD; you also need a complete review of your security model, with key security metrics
Flexibility – use our sample set of 150 SoD rules or add your own custom rules
Speed – the security assessment and audit are executed within a few hours
Accessibility – the results can be accessed from anywhere via web browser
Dashboard –a color-coded dashboard highlights critical areas where violations exist, so you can focus your efforts here first
History – view past audit results and trends
Software upgrades are frequent and effortless – you will always have access to the latest and greatest functionality.
How QCloud can help you
When you've signed up for QCloud Audit as a Service, you simply login to our QCloud website to request an audit. You'll receive an email with instructions on how to configure our Q Agent, which pushes your encrypted security data to the cloud.
The data is analyzed against a set of out-of-box rules, or your custom-configured rule set, and you'll receive an email once your audit is completed.  The results are reviewed in a dashboard, with both PDF and CSV reports available for download, and you can drill-down to investigate SoD conflicts.
One of the greatest benefits is that a Q Software Consultant is available to discuss the findings with you.  Having an experienced security and audit resource on hand is key, not only to interpret results but also to advise on best practices and remediation planning. Our QCloud solution is an integrated and supported approach to audit and compliance.
Learn more or request a demo of QCloud here.