Practical advice on creating an efficient, sustainable Security Model
Roles-Based Access Control is recommended as the most efficient and effective way to manage ERP security.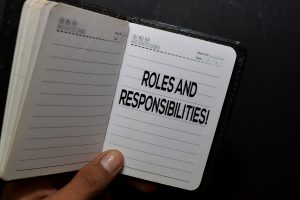 But poorly designed roles can make it very difficult to manage security.  They can also result in technical staff spending far too much time resolving access issues and supports calls, as well as researching information in response to auditors' queries.
Good role design is the cornerstone of an efficient, sustainable and scalable security model.
In this on demand webinar, Carrie Curry, one of our ERP security and audit experts, provides easy to implement tips to help you design a good role structure for your JD Edwards EnterpriseOne system.
Topics include:
Why is good role design important?
The planning required for proper role design
The key steps for designing and building security
Conflict / Segregation of Duties checking.
You can view the webinar here.
We hope you find it helpful!
Find out more about solutions which help you manage JD Edwards E1 security more efficiently.