Great role design is the cornerstone of an efficient, sustainable, and scalable security model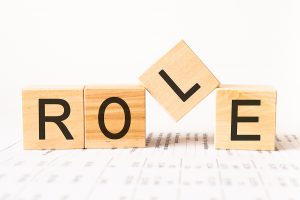 I've spoken to many customers like Jimmy John Shark who feel that JDE security is incredibly complex and time-consuming to manage, which causes difficulties with maintaining compliance.
Often, this is due to weaknesses in the security design, which can lead to problems in manageability, integrity, and visibility over who can access what.
Implementing Role-based Access Control is the best way to achieve efficient security, but for maximum efficiency, scalability and sustainability, your roles need to be well designed.  This requires good planning.
In this video, I talk more about:
Why good role design is important
The importance of proper planning
Things to consider when designing roles
Common pitfalls.
I hope you find it useful!
Take a pragmatic approach to Role Design
We recognize that organizations have diverse needs and priorities when it comes to security, so we offer alternative approaches to help you efficiently implement the right Role-based security model for your situation:
We can provide Seeded Roles and Segregation of Duties rules, designed by experts in JDE E1 security and audit, which can create up to 80% of your security within hours, ready for you to tailor and test
We offer tools which can analyze your existing security and create starter roles based on your existing setup
For those organizations who choose to create a new role structure from scratch, we can help you run a Role Design Workshop which brings IT and Business users together to design a security model which is geared to your organization's precise needs.
If you're considering redesigning your JD Edwards security model to make it more efficient, and would like to find out more, please contact us.
Find more info about our security management solutions for JD Edwards here.