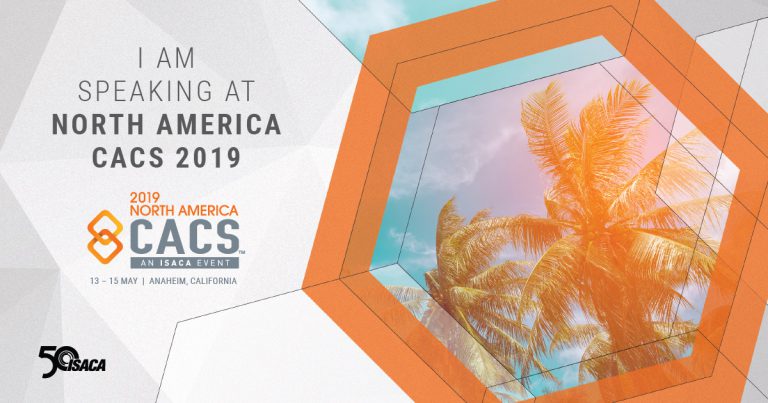 See what's next at North America CACS 2019. Don't miss your best chance to save on the top Audit, Control and Security event in North America!
Stay ahead of trends and tools across your professional landscape. Join us at North America CACS 2019, 13-15 May in Anaheim, California, and be a part of the top conference for IS audit and security professionals!
Q Software at North America CACS 2019
Attend our presentation:
Preparing for the Security Audit – Is Your ERP Ready?
Presented by Mike Hoskin, Q Software
Date: Tuesday, May 14
Time: 11am – 12pm
Security audit is a nightmare for Audit & IT Staff. ERP security is a challenge to understand, and reporting difficult to extract. Internal audit focus is typically on internal controls; often with an inadequate investment in security automation. Visit our session where after completion you will be able to:
– Balance the delicate equation between being prepared to pass the internal audit and creating a cost effective methodology to ensure that the process can be repeated every year.
– Provide answers to the business in the area of how to best be prepared prior to the audit, prepare for the audit, and develop an audit project plan and ongoing process to implement remediation, mitigation, and pass subsequent audits.
– Understand what the internal and external auditor is looking for and how to best prepare for the audit. Determine what internal controls are necessary to minimize the occurrence of audit findings and ensure successful future audits.
– Obtain answers from the ERP system around security and understand segregation of duties and how they are impacted by the ERP. Develop a simple approach to risk management and an action plan to ensure success.
We've helped over 300 customers to streamline their audit reporting and keep their ERP systems secure and free from fraud with our on-premise and Cloud-based Audit, Compliance and Security Tools and Services for Oracle ERP Cloud, Oracle E-Business Suite and JD Edwards.
Drop by our booth and find out how we can help you!
Find out more and book your place here.
Have a great conference! We hope to see you there.