Q Software announces QuickRoles and QuickSecure, which cut the time needed to implement and manage Role-based security in JD Edwards
Denver, CO – September 28, 2020
Oracle Partner Q Software Global has announced QuickRoles and QuickSecure, new additions to its QSoftware suite of security management and auditing solutions for JD Edwards EnterpriseOne.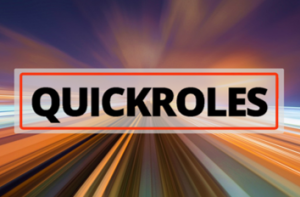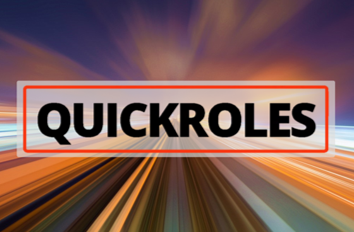 QuickRoles is an automation tool which provides JD Edwards customers with predefined Roles and Segregation of Duties (SoD) Rules, designed by experts in JD Edwards security and audit.  It enables customers to create up to 80% of their security and be ready to test and tailor it within a few hours.
"Designing Roles from scratch can take a lot of effort and time, and managing security in the standard workbench can be very time-consuming and repetitive," says Mike Ward, CEO of Q Software. "The combination of QuickRoles and QuickSecure allows clients to create Role-based security within hours, then test and tailor it to their unique needs quickly and efficiently."
The new release of QuickRoles will be available in two variants:
For users who like the simple grid approach of the JD Edwards Security Workbench, it writes Role security records directly to the live security table, where users can tailor and manage it efficiently with QuickSecure, a new simplified security tool that comes with QuickRoles.
For users who want to take advantage of the advanced tools in Security Manager Pro (SMP) for ultra-efficient security management and proactive SoD checks, it populates SMP's PreBuild tables, ready for integrity and SoD checking prior to building the live security.
QuickSecure is designed for JD Edwards customers who like the native Security Workbench methodology, but need utilities and automation to reduce the workload and potential for errors and omissions.
It uses a simplified grid system to manage JD Edwards security records directly in the live security tables. Whether customers need to implement new security or maintain existing security, it provides powerful efficiency and troubleshooting tools, so they can do a thorough job with a lot less hassle.
Once the security is live, clients can use Q Software's Audit Manager to identify SoD conflicts, using the predefined rules provided by QuickRoles.
"QuickRoles offers a pragmatic yet scalable solution for JD Edwards customers who need to get efficient security and SoD controls in and working as quickly and easily as possible," says Ward. "It also gives them the flexibility to choose the ongoing security management solution that best suits their needs."
Watch the video below to see more about how QuickRoles works!
About Q Software:
Oracle Partner Q Software provides On-Premise and Cloud-based Audit, Security Management, and Efficiency solutions to JD Edwards, Oracle E-Business Suite and Oracle ERP Cloud customers.  These solutions help customers protect their businesses from fraud, while significantly reducing the cost, effort and complexity of managing risk and achieving regulatory compliance. Founded in the UK in 1996, the company has over 300 customers in 58 countries, serviced by offices in the United States, the United Kingdom, Australia and a global network of sales and service partners.  www.qsoftware.com
Trademarks
Oracle and Java are registered trademarks of Oracle and/or its affiliates. Other names may be trademarks of their respective owners.