For JD Edwards World A7.3 to A9.2
World SoD:
Segregation of Duties Management
Segregation of Duties reporting without the pain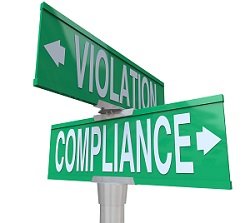 Managing effective Segregation of Duties (SoD) is an important means of protecting your business from the risk of internal fraud and mandated by compliance regulations such as Sarbanes-Oxley.
But many organizations struggle to manage SoD processes with complicated spreadsheets and time-consuming manual checks.
World SoD automates the process and enables you to identify violations quickly. It allows you to maintain detailed rules that reflect your company's SoD policy, then analyze your access model against them, reporting any violations found for further investigation.
If used in conjunction with World Config, World SoD can prevent violations being built into the system – ie rules can prevent a user from being assigned two different roles that would cause an SoD conflict.
Please view the page on Products and Services for JD Edwards World for details of our other relevant offerings.
Reliable SoD controls for much less effort
Quickly answer auditors' questions and produce the evidence they need
Quickly detects SoD violations that exist within your system
Prevents new violations when roles are assigned (when used with World Config)